Research Fields, Keywords
Mechatronics, Locomotion, Systems design
Research Outline
Our laboratory research "Mechatronic systems." Mechatronics is a branch of engineering, locating at the intersection of mechanical, electrical, electronic, control, information and designing fields. It combines these disciplines synergistically with a unified framework to create integrated systems in order for solving problems. General mechatronic systems consist of mechanisms driven by actuators with controllers, sensors, and softwares. The application area includes: farmland, forest, desert, underwater and space, next to our daily life.

The research in Mechatronics requires multidisciplinary knowledge over the above mentioned academic fields.
The core of this emerging engineering field is an interdisciplinary approach with systems thinking. The final goal of our laboratory is to create systems that can contribute to our society. Based on this foundation, our research pursues the designing philosophy of mechatronic systems.

SDGs Related Goals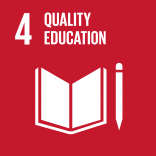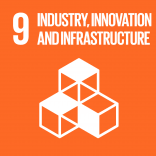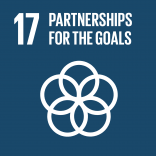 Graduate School
【 display / non-display 】
Graduate school:Kobe University
Graduate course:Graduate School, Division of Agriculture
Major:Department of Agricultural Engineering


Course completed:Master's Course
Date of completion:1991.03
Completion status:Completed
Country location code:JAPAN

Graduate school:Johns Hopkins university
Graduate course:G.W.C. Whiting School of Engneering


Course completed:Master's Course
Date of completion:1999.05
Completion status:Completed
Country location code:UNITED STATES

Graduate school:Johns Hopkins university
Graduate course:G.W.C. Whiting School of Engneering


Course completed:Doctor's Course
Date of completion:2003.05
Completion status:Completed
Country location code:UNITED STATES
Studying abroad experiences
【 display / non-display 】
Name of institution: Johns Hopkins University
Name of job or career: Doctor Program
Study abroad period: 1997.06 - 2003.05

Name of institution: Johns Hopkins University
Name of job or career: Visiting Faculty
Study abroad period: 2014.02 - 2014.03
Degree name:Ph.D.
Classified degree field:Mechanical Engineering
Degree awarding institution:Johns Hopkins University
Acquisition way:Coursework
Date of acquisition:2003.05
Campus Career
【 display / non-display 】
Job function organization:Kwansei Gakuin University School of Engineering Program of Artificial Intelligence and Mechanical Engineering
Career:Professor
Duties period:2021.04 -
External Career
【 display / non-display 】
Name of affiliation:Kawasaki Heavy Industries, Ltd.
Department of affiliation:Corporate Technology Division
Career:Assistant Manager
Periods of career:1991.04 - 2006.01

Name of affiliation:Osaka university
Department of affiliation:Graduate School of Engineering, Department of Mechanical Engineering
Career:Associate Professor (non-tenured)
Periods of career:2006.02 - 2007.03

Name of affiliation:Yayasan Pelajaran MARA, Malaysia
Department of affiliation:HELP3/JAD program
Career:Engineering [Mechanical] Associate Professor
Periods of career:2007.04 - 2013.03

Name of affiliation:Osaka university
Department of affiliation:Center for International Education and Exchange
Career:Associate Professor
Periods of career:2013.04 - 2018.03

Name of affiliation:Osaka university
Department of affiliation:Graduate School of Engineering, Department of Mechanical Engineering
Career:Associate Professor
Periods of career:2013.04 - 2018.03
Academic Society Affiliations
【 display / non-display 】
Affiliated academic society:Japan Society of Mechanical Engineers


Academic country located:JAPAN

Affiliated academic society:The Institute of Electrical and Electronics Engineers, Inc.


Academic country located:UNITED STATES

Affiliated academic society:Robotics Society of Japan


Academic country located:JAPAN

Affiliated academic society:Japanese Society of Agricultural Machinery and Food Engineers


Academic country located:JAPAN
Field of expertise (Grants-in-aid for Scientific Research classification)
【 display / non-display 】
Field of expertise (Grants-in-aid for Scientific Research classification):Intelligent mechanics/Mechanical systems
Academic Activity
【 display / non-display 】
Affiliated academic society:Robotics Society of Japan
Position, Role:Technical Activities Committee
Period:2000.03 - 2002.03
Social Activity Outside the University
【 display / non-display 】