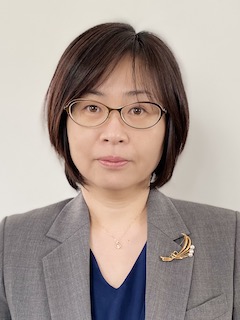 Title
Assistant Professor
Mail Address

SDGs Related Goals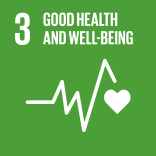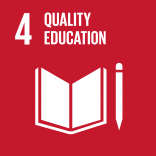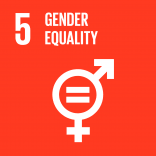 Graduating School
【 display / non-display 】
Graduating School:Kyoto University of Education
Faculty:Faculty of Education


Kind of school:University
Date of graduation:1999.03
Completion status:Graduated
Country location code:Others
Graduate School
【 display / non-display 】
Graduate school:Hyogo University of Teacher Education
Graduate course:Graduate School, Division of School Education


Course completed:Master's Course
Date of completion:2007.03
Completion status:Completed
Country location code:Others

Graduate school:Kyoto University
Graduate course:Graduate School, Division of Human and Environmental Studies


Course completed:Doctor's Course
Date of completion:9999
Completion status:Other
Country location code:Others
Campus Career
【 display / non-display 】
Job function organization:Kwansei Gakuin University School of Education
Career:Assistant Professor
Duties period:2022.04 -
External Career
【 display / non-display 】
Name of affiliation:Minatogawa College
Career:Lecturer
Periods of career:2011.04 - 2017.03

Name of affiliation:Minatogawa College
Career:Associate Professor
Periods of career:2017.04 - 2018.03

Name of affiliation:Osaka Seikei University
Career:Assistant Professor
Periods of career:2018.04 - 2020.03

Name of affiliation:Osaka Seikei University
Career:Associate Professor
Periods of career:2020.04 - 2022.03
Academic Society Affiliations
【 display / non-display 】
Affiliated academic society:JAPAN SOCIETY OF RESEARCH ON EARLY CHILDHOOD CARE AND EDUCATION


Academic country located:JAPAN

Affiliated academic society:THE JAPANESE SOCIETY FOR THE EDUCATION OF YOUNG CHILDREN


Academic country located:JAPAN

Affiliated academic society:Kansai Kyouiku Gakkai


Academic country located:JAPAN

Affiliated academic society:The Japanese National Committee of OMEP


Academic country located:JAPAN
Field of expertise (Grants-in-aid for Scientific Research classification)
【 display / non-display 】
Field of expertise (Grants-in-aid for Scientific Research classification):Childhood science (childhood environment science)

Field of expertise (Grants-in-aid for Scientific Research classification):Education
Qualification acquired
【 display / non-display 】
Qualification title:Kindergarten Teacher Learning Specially License

Qualification title:First Kind of Elementary School Teacher License

Qualification title:Nursery Teacher
Grant-in-Aid for Scientific Research
【 display / non-display 】
Research item:Grant-in-Aid for Young Scientists(B)
Research activities period:2014.04 - 2017.03
Research subject:Construct an integrated childcare system that encourages qualitative change of play. - Perspectives on the continuity of life -

Description of research:In this research, we aimed at presenting a preschool system in order to further enhance the quality of play in circulation / association of play in preschool, family and area in the Center for Early Childhood Education and Care(Nintei kodomo-en) . Even in Center for Early Childhood Education and Care , play relating to seasons and traditional events is easy to perform continuously at home and in the garden. Therefore, we conducted comparative examination and practice on the Lucia Festival in Sweden pre-school facilities that are integrated into childcare. What is suggested is that by carefully visualizing the process of child rearing and learning day by day in documentation, it is no longer necessary to ask the event to encourage growth / show off.
And to cherish the origin of the seasonal event / traditional event will make continuity with the region and the family, enriching the life of the child.