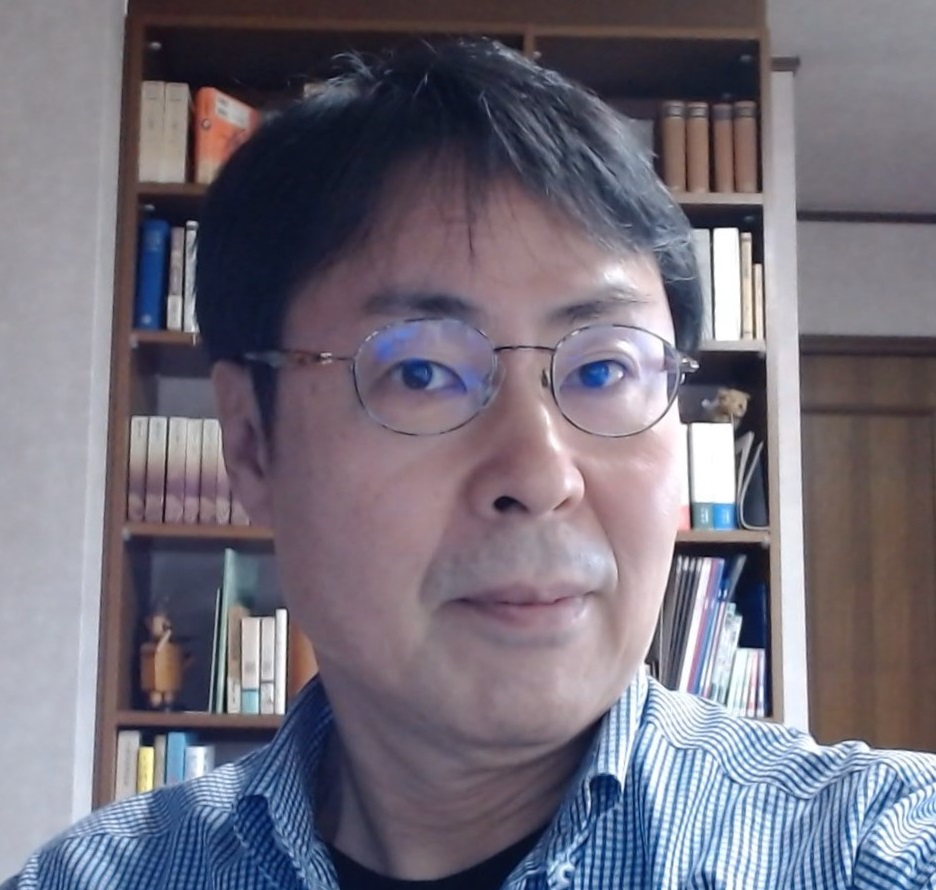 Organization
School of Economics
Laboratory Address
Kwansei Gakuin University, School of Economics, Uegahara Ichibancho 1-155, J-662-8501 Nishinomiya
Research Fields, Keywords
社会思想史, 経済思想史, 文化と社会の経済学, とりわけドイツ語圏諸国のそれ, History of Social Thought, History of Economic Thought, especially of German-speaking countries
Profile
My research interest is in the history of socio-economic thought,especifically on the development of the socio-economic thought of German speaking countries from the end of the 18th to the beginning of the 20th century as following:
1. Socio-economic thought of Justus Möser (1720-94).
2. Socio-economic thought of German Idealism of J.G. Fichte (1762-1814) and G.W.F. Hegel (1770-1831).
3. Socio-economic thought of German Romanticism of Adam Müller (1779-1829) and Franz von Baader (1765-1841).
4. Theory of social utility value of German "Klassiker" of J.F.E. Lotz (1771-1838) and K.H. Rau (1792-1870).
5. Political economy of Friedrich List (1789-1846) and List-research of Noboru Kobayashi (1916-2010).
6. Political and cultural economy of German Historical School of W. Roscher (1817-94), B. Hildebrand, (1812-78), G. Schmoller (1838-1917) and W. Sombart (1863-1941).
7. Political economy of Edgar Salin (1892-1974) in Stefan George-"Kreis".
8. Historical background of Japanese socio-economic culture in comparison with Germany, Sen no Rikyu (1522-91) and Martin Luther (1483-1546).
Degree name:doctor rerum politicarum
Classified degree field:Humanities & Social Sciences / Economic doctrines and economic thought
Conferring institution:Universitaet Freiburg, Wirtschaftswissenschaftliche Fakultaet
Acquisition way:Coursework
Date of acquisition:1987.11
Affiliation:Kwansei Gakuin University
Title:Professor
Date:2010.04 -

Affiliation:Yokkaichi University
Department:Faculty of Economics
Title:Professor
Date:1997.04 - 2010.03
Association Memberships
【 display / non-display 】
Academic society name:日本ヘーゲル学会
Academic country located:Japan

Academic society name:進化経済学会
Academic country located:Japan

Academic society name:社会思想史学会
Academic country located:Japan

Academic society name:経済学史学会(監事)
Academic country located:Japan

Academic society name:日本シェリング協会
Academic country located:Japan
Research Areas
【 display / non-display 】
Research field:Humanities & Social Sciences / Economic doctrines and economic thought

Committee Memberships
【 display / non-display 】
Organization name:経済学史学会(監事)
Committee name:幹事
Date:2011.04 - 2013.03

Organization name:日本シェリング協会
Committee name:理事
Date:2008.09 - 2013.03

Organization name:社会思想史学会
Committee name:幹事(年報編集委員)
Date:2004.04 - 2013.03

Organization name:経済学史学会(監事)
Committee name:幹事
Date:2003.04 - 2009.03
Social Contribution
【 display / non-display 】
Title:レクチュア・コンサート:シュテファン・ゲオルゲの生涯と詩作そして音楽, 第54回張記念館レクチュア・コンサート(松井康司・原田和恵と)
Date:2012.07

Title:レクチュア・コンサート:ドイツ・ロマン主義の全体像を求めて, 第52回張記念館レクチュア・コンサート(原田和恵・松本直子と)
Date:2011.06

Title:桑名市指定管理者選定委員会 委員長
Date:2008.05 - 2009.03